In the 18th century it was quite common to cross the Teviot on stilts. Most households had at least one pair. The usual crossing point was below Denholm Mill at a spot known as Lambs Pool Stream. The ford at the bottom of the Canongate was obviously not always passable and between 1810 and 1820 two flat bottomed boats (trows) ferried people across the river at this point.
The Suspension Bridge
In 1826-27 a chain suspension footbridge was erected about halfway between Denholm Mill and the point where the Teviot Bridge is now. Several paths led down to it from the Green, including one through the garden at Fernbank and another through the pend at Sommerville Buildings.
The stone towers which supported the bridge can still be seen and it is interesting to note the distance between the river and the tower on the south side indicating how much the river has changed course in the last 150 years.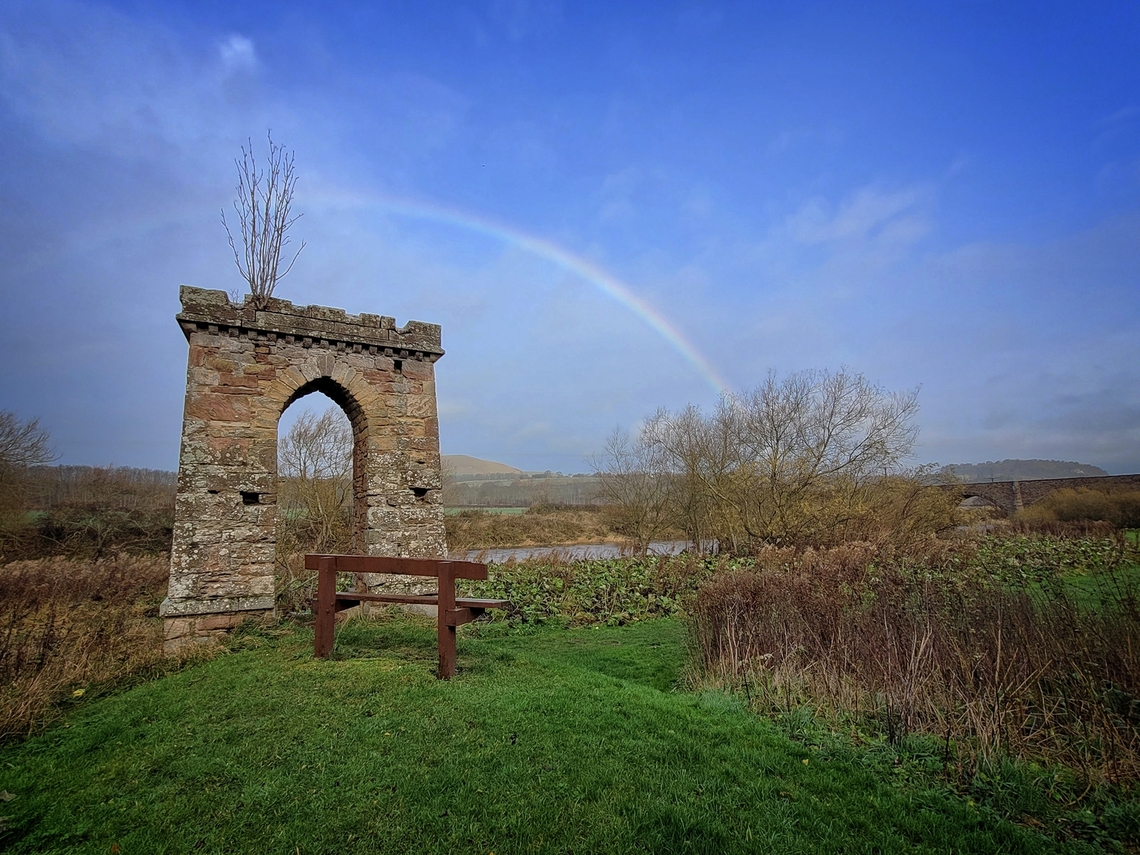 The chain suspension structure was taken down in 1875 as it was no longer used much after the opening of the Teviot Bridge. It was sold 'to a gentleman near Kendal.' (Hawick News, 1875).
Teviot Bridge
Road traffic increased greatly during the 19th century. In 1849 Hassendean station was opened on the Edinburgh – Carlisle railway line (The Waverley Line).
To avoid the long trek to either Hornshole or Ancrum to cross the river with horse drawn vehicles the Teviot Bridge was opened in 1864, on the initiative of the feuars.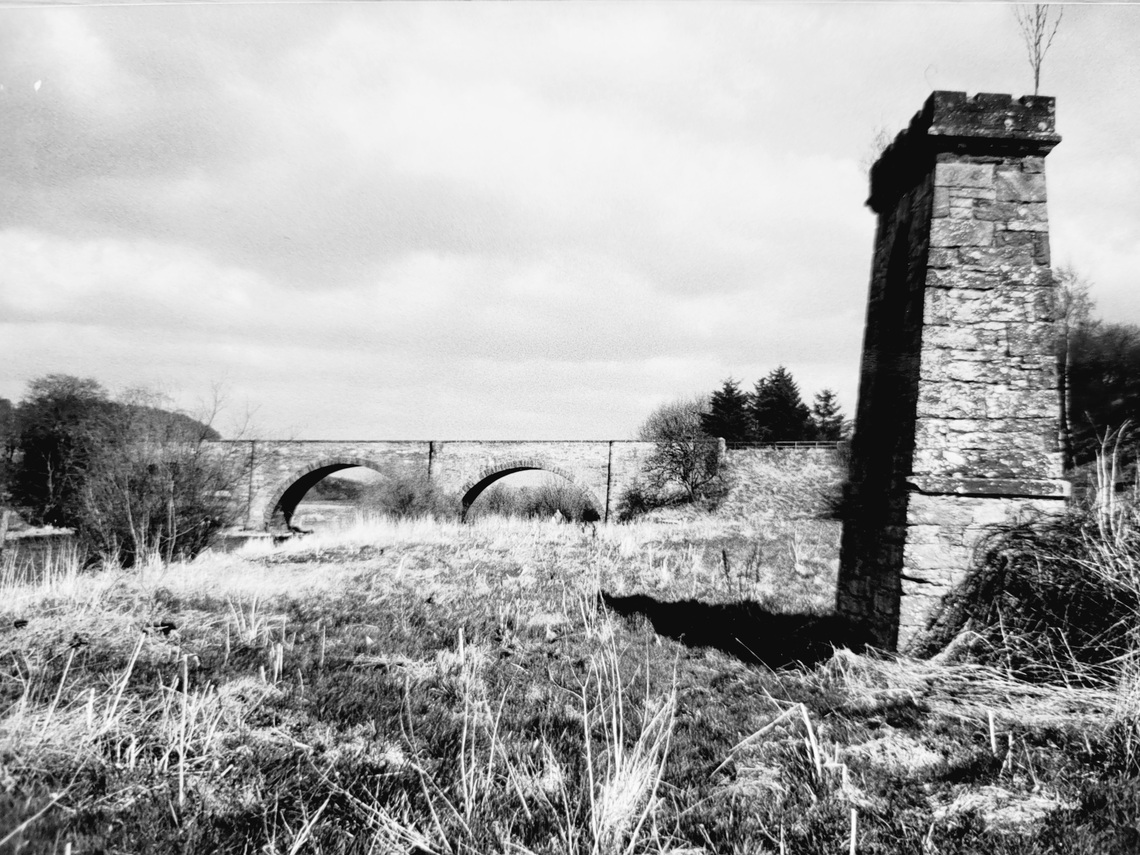 The bridge was built by Marshall and Ballantyne of Hawickwith stone quarried and dressed at Denholmhill. 'The Cut' was made to give a level approach on the south side. This involved demolishing at least one cottage at the top of the Cannongate and digging out the bank behind.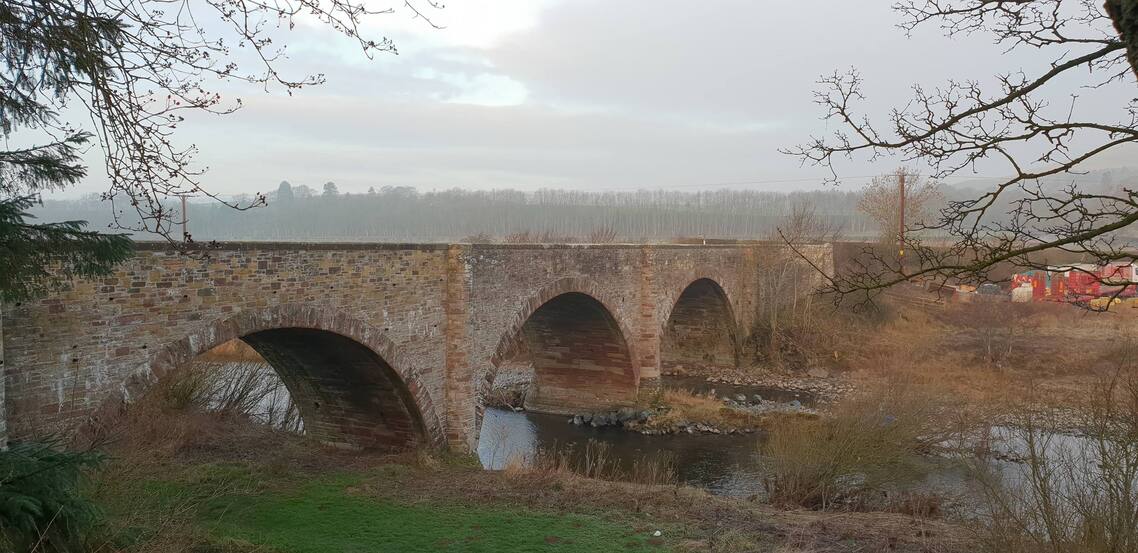 The feuars contributed £100 towards the bridge from a mortgage on the Green, paid off with the income from the grazing.